Home
Call for Papers (PDF) (TXT)
Camera Ready Submission
Registration
Venue
Main Conference

Workshop Program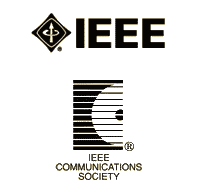 The complete program for the conference can be found at: http://www.icccn.org/icccn11/techprogram.html
NIME'11 Workshop will be held on July 31st, 2011 in room WAILUKU of Sheraton Hotel and Resorts, Maui, Hawaii


Invited Speech
Terrence Masson
Creative Industries: Northeastern University, USA
www.northeastern.edu/ci - t.masson[at]neu.edu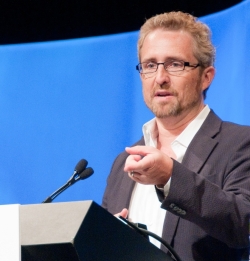 Bio
As Director of Creative Industries at Northeastern University in Boston, Terrence oversees all undergraduate Game Design and Interactive Media curriculum and research activities. In addition to also building a new graduate game design program serves on and Chairs numerous committees developing University-wide team-based interdisciplinary projects. He is a member of the Producers Guild of America, the Visual Effects Society and has been active in SIGGRAPH since 1988, most recently as the 2006 Computer Animation Festival Chair and currently as SIGGRAPH 2010 Conference Chair.
SHOTS magazine called Terrence "Possibly the most mobile practitioner in the CG industry" [Nov. 98]. With 20 years of very eclectic production experience, he has served his own consulting company "Digital Fauxtography" as a Creative Producer, Director and VFX Supervisor. Terrence came up through the ranks on about 20 feature films including three Star Wars movies, Hook, True Lies and Interview with a Vampire. He is also well known for single-handedly developing the original CG pipeline for SouthPark in 1996 and as the on-camera image analysis expert for the History Channel's UFO Hunters.
Interactive projects have included Cyberia2, SimCity4, Batman: Dark Tomorrow, Alter Echo and the Xbox launch title Bruce Lee. As an award-winning Director & Producer his short animated film Bunkie & Booboo won first place in the World Animation Celebration in 1998. He currently is an active international lecturer and consults with major production studios world-wide.